Managing Client
Feedback
Most Music Producers have a love-hate relationship with feedback. It's exhilarating, it's exhausting but it's never boring. Founded by someone who knows this first hand, we've built Trackbits from the mix-desk up to create the best feedback tool for both Music Producers and clients.
Time-stamped comments
Know where, when and what changes your clients want.
Share a project in seconds
Share a project with anyone in under 60 seconds
Manage permissions
Control downloads, visibility and commenting on a per track basis
Work faster, release sooner
Request Client Feedback
Trackbits gives every Music Producer the freedom to collaborate with their clients. Getting feedback on a track is crazy simple. Once you're ready to share a mix, upload any .mp3 file and voila, it's alive! You can also add any general notes and comments here too (i.e. space for you to tell them that demo-itis is a real illness and why their tone-deaf best mate Barry is not allowed to comment).
Get everyone's feedback in one place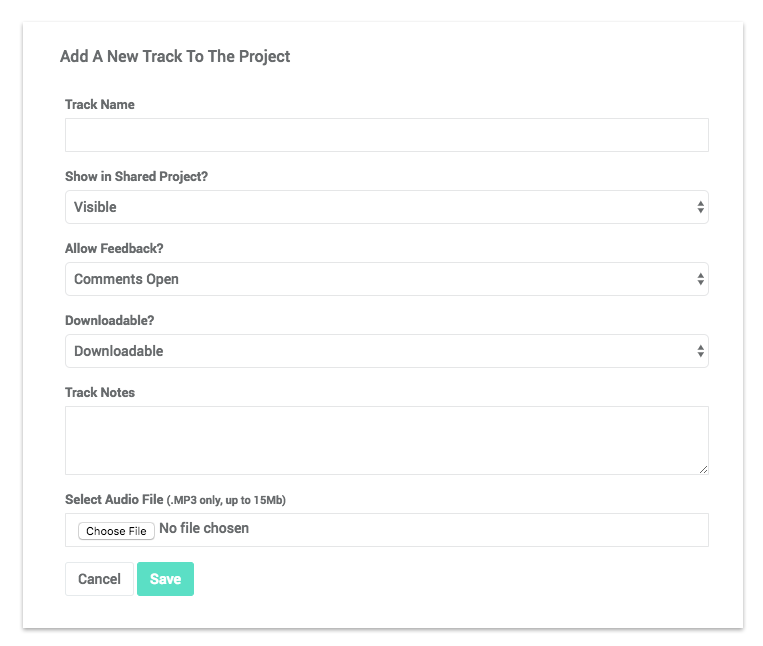 Get specific about time
Time-stamped Comments
Soundcloud was built for music fans. Trackbits is kind of like Soundcloud on steroids, but built for Music Producers. You get the pretty audio track visual plus you can add comments at the playhead in a flash. Beauty AND brains!
Check em' off when you make changes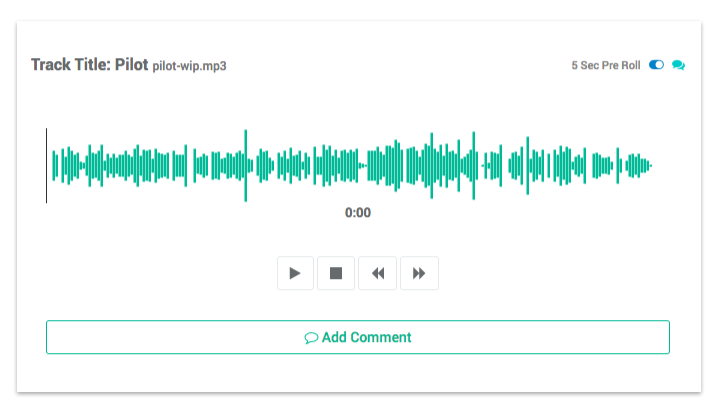 Easily work with and understand client feedback
Making Sense
As a Music Producer it's not always easy to decipher the mess of feedback in different forms that comes your way. From email to SMS to phone conversations to the back of a greasy piece of left-over paper from the wrapping of a client's grilled cheese sandwich. No one said receiving feedback was easy. Until just now when we said it! Trackbits makes receiving feedback easy by bringing all those scrunched up pieces of paper (figuratively speaking) into one place that makes it super simple to keep track of. Like this – every comment the client makes becomes a checklist item that you can mark as complete as you go through. And isn't there something ridiculously satisfying about ticking a box to say you're done? Of course there's also the very real benefit of keeping track of the bajillion things you need to do too. Plus, each one includes the exact time reference and the name of the person who made the comment. What?! That's just too much. One click on a toggle, and a five second pre roll is added so you can listen to the lead up to the song comment. Now you KNOW Trackbits must have been built by a Music Producer. There is no other way a feature like that gets prioritised in development. Seriously.
Pre-roll on comments
Session offset matches your DAW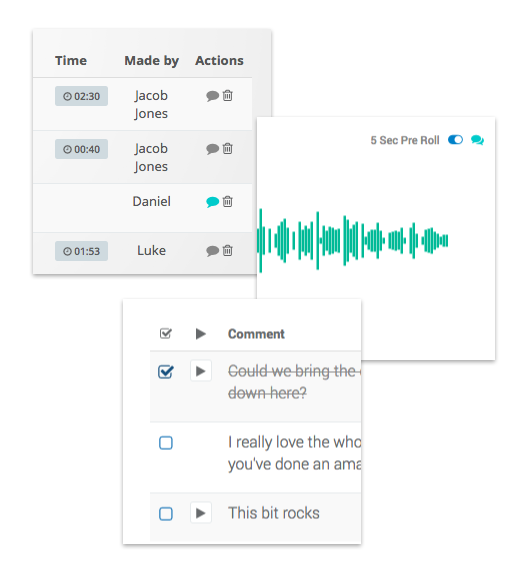 View reports on client feedback
You're a Spy
Sooooo you're a stalker that cannot control your need to know exactly who viewed tracks in the project you shared, and when? Yerp. Welcome to the life of a Music Producer who just handed over their precious first mix baby to a client. We've got you covered. Head to the Track Viewing Activity report for the detail as well as an overview at the project level for total views and total comments across all tracks in the project.
See who opened a track and when
Know how many times they viewed it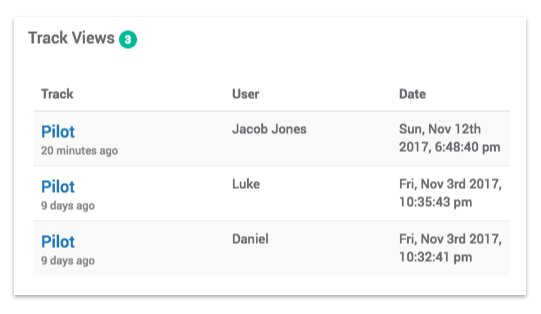 Manage track access for clients
Control Freak
Want to control more than a Vintage Fairchild 670? Don't worry, you get to play Captain Kirk with your Trackbits project (if you don't get that, replace with Captain Planet, if you're a millennial replace with Captain America, if you're Gen Z, insert meme here). You choose whether you're happy for your client to download the track you've shared or not. Or disable commenting when it's time to say "While I would love to complete version 23 of this track, now is perhaps the time to turn our attention to mastering…". And last but not least, you can even include or hide a specific track within a project from your client until you're ready for them to provide feedback on it. All power to the Music Producer!
Prevent downloads
Hide tracks

No need to create an account to view a project
Make It Easy
Ever tried to herd cats? Or pull teeth? Getting people to sign up to ANOTHER app is a bit like that. So that's why we built Trackbits to be insanely client-friendly. They don't need to create a login to view projects from Music Producers. Once they've got the link all they need to do is add their name and they're in! It's a damn near miracle people.
No client account needed
Share with a link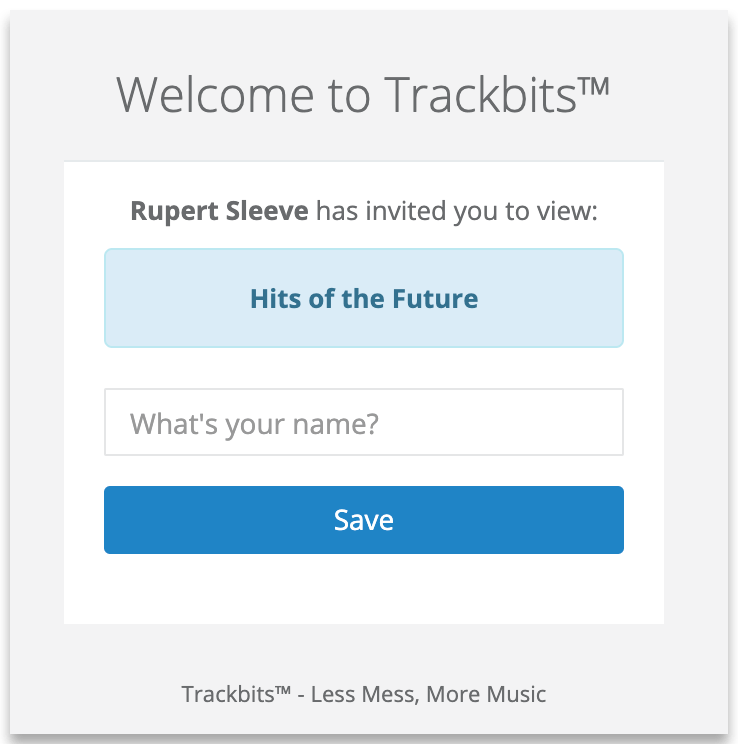 Multiple band members can participate
Brains Trust
Got more than one cook in the kitchen? We've got an app for that. Ok you caught us. It's the same app, Trackbits. If you're dealing with a bunch of band members and they all want a say – easy. If your artist has a label or a manager and they're itching to show they know better than you. Let 'em at it! Every new person who clicks on the link from a different device will get prompted for their name, so you'll know who's who in the zoo.
Get feedback from all parties